METATRADER 5 (MT5)
Dive deeper into markets with MT5
Trade smarter with advanced tools and charting on a top trading platform. MT5 includes all products available on MT4 - plus one of the largest crypto CFD offerings on the market.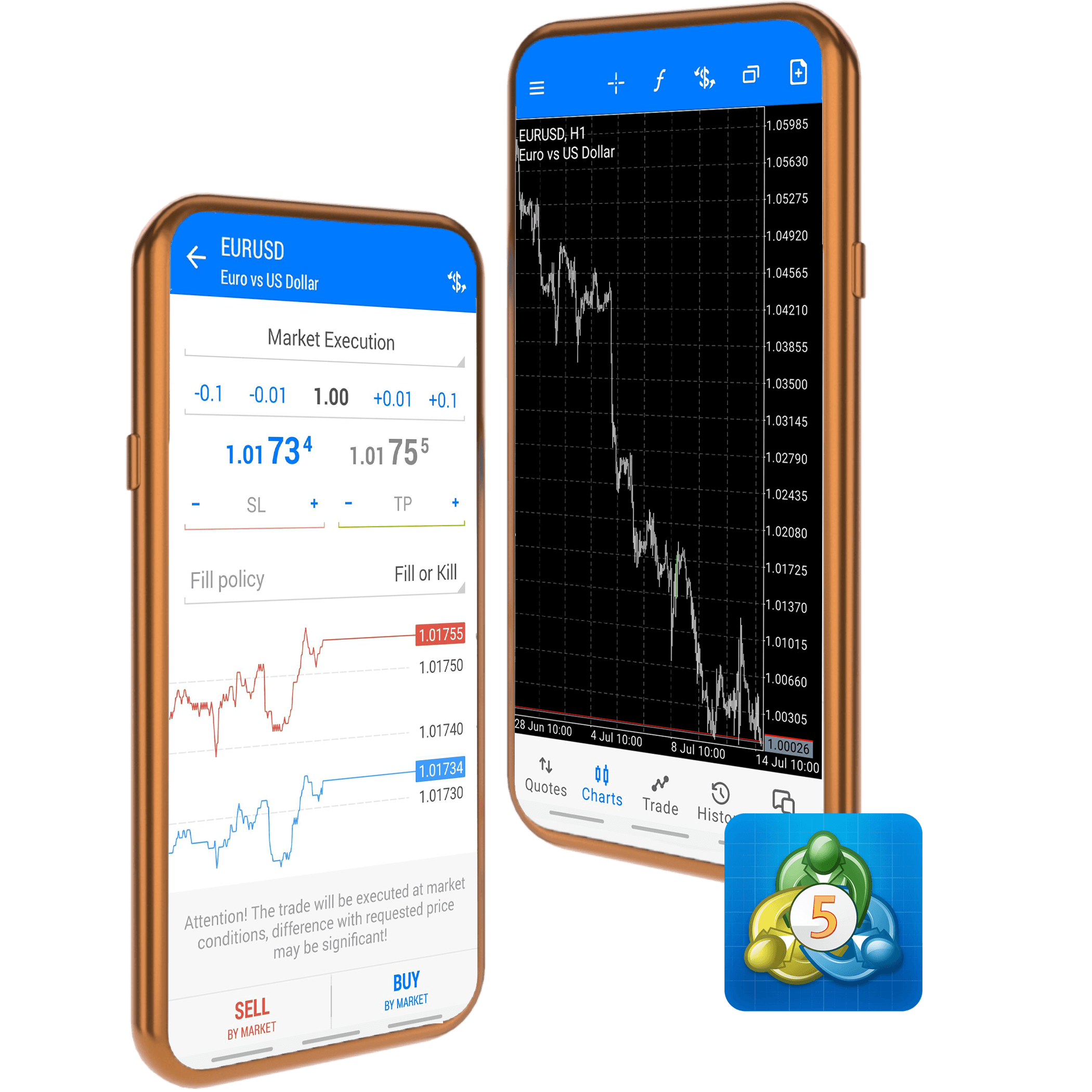 WHY TRADE ON METATRADER 5 WITH EQUITI?
An advanced trading platform with AI & human-led analysis
We enhance MT5 with additional tools and connect it to deep liquidity and top tier financial products so you can trade smarter, seamlessly.
Fully regulated
6 licences across 6 regions, including the UK's FCA & the UAE's SCA.
24/6 support
We're here to help fix issues quickly in English, Arabic, Spanish & more.
Device friendly
Trade 400+ CFDs like forex, shares & cryptos on laptop, mobile or tablet.
Speedy
Instant notifications, fast execution and fund transfers from one secure platform.
Great rates
$0 platform fees, commission from zero ($0) and tight spreads starting from 0.0 pips.
Secure
Your money is kept in independent accounts with trusted Tier 1 banks.
MetaTrader 5
More Products, Data & Tools
---
Forex, cryptos, indices, commodities, futures, shares & ETF CFDs
Standard, Advanced, Elite & Invest accounts
$0 platform fees
Mobile, laptop or tablet
Instant notifications
88 trading tools (incl. EAs)
MQL5
Open Trades dashboard with lots, quantity & milliseconds
Multi-thread strategy tester
Market Watch Data (Detailed)
Table & chart reports
4 Order Execution types
6 Pending Order types
21 Time Frames
Partial Order Filling
Trading Scripts Market Place
Economic Calendar
Market Depth
MORE ON METATRADER 5 (MT5)
Go short or long the smart way with detailed data reports
MT5 is a secure trading platform like MT4 - with faster processing, the ability to hedge positions & greater functionality for 1-click trading.
Multitask trading
Place multiple orders on 400+ CFDs from one platform.
Trading tools
EAs, technical indicators and multi-threaded strategy testers all built-in and free to use.
Micro lots from 0.01
Tighten your risk management by trading with precise lot sizes starting from 0.01.
Pre-execution risk
Set Stop Loss / Take Profit orders & other risk management tools while placing a trade.
Detailed market data
Read trends faster with 80 indicators, 21 time frames, multi-displays, charts and Signal Center. 
Full Economic Calendar
Be in the know with events, market sentiment, daily news, data analysis & instant notifications.
What is MetaTrader 5?
MetaTrader 5 is a trading platform developed by MetaQuotes Software for online trading in forex, contract for differences (CFDs) and futures markets.
MT5 provides tools and resources that allow traders to analyse price & place, to manage trades and to employ automated trading techniques.
What Equiti accounts can I use for MT5?
You can use Equiti Standard, Advanced or Elite accounts to trade CFDs on MT5.

See all CFD accounts

You can also go long on fully-paid crypto CFDs with no rollovers by opening an Invest account for MT5.

See Invest account
What products are on MT5?
You can go long or short when trading CFDs in forex, shares, indices, commodities, futures, ETFs & crypto on MT5 when you open a live trading account with Equiti.

See all CFD products

You can also go long on fully-paid crypto CFDs with no rollovers by opening an Invest account for MT5.

See all Invest products
How do I login to MT5?
Open MT5 & enter your Equiti account details in the authorisation login box. If it hasn't popped up, you can also go to 'File' > 'Login to Trade account' and the login box will appear.

If you have yet to download MT5 - first you'll need to get your login number, password & access to the client portal (our server). Once you've opened an Equiti account, these details will be emailed to you & you'll be able to download MT5 on your preferred device. 
What happens to my positions if I logout of MT5?
Open positions will not be closed if you logout of MT5 until an existing stop loss, take profit or stop out level is reached. Always make sure to monitor your trades and be aware of financing fees if you're rolling a position past trading hours. 
What time zone does MT5 operate on?
MT5 always coincides with the NY close. 
During 'daylight savings' (27.03.2022 - 30.10.2022) it will operate on GMT+3, and in winter on GMT+2.
Can I download a statement from MT5?
Yes, you can. If you'd like to download a statement, please follow these steps: 
Open the platform and login with your Equiti account details.
Select the 'Account History' tab in the terminal.
Right click in the middle of the terminal and select 'custom period'.
Select the start and finish date for the tax year you need and press 'OK'. The history from the period selected will then fill the 'Account History' section.
Right click again and select 'Save Report'.
There's more to explore
Products
Browse FX, indices, shares, commodities, futures, crypto & ETF CFDs.
Accounts
Experienced or beginner - find the right trading account for you.
Partners
Introduce your client network for competitive benefits.